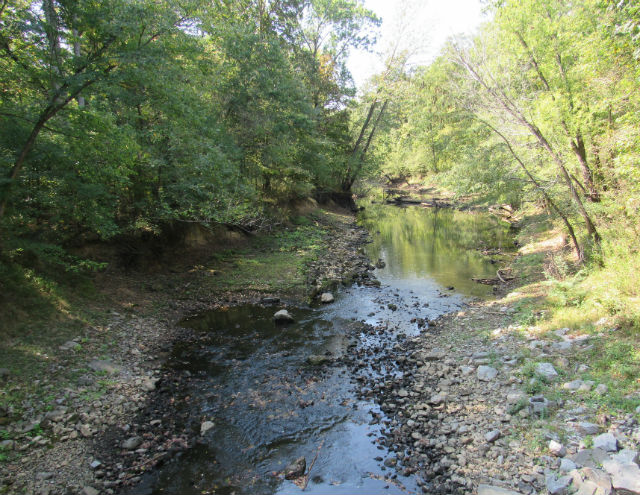 Although I've seen this insect in my home state of Ohio, my latest encounter with one of these interesting creatures was last month in southern Illinois.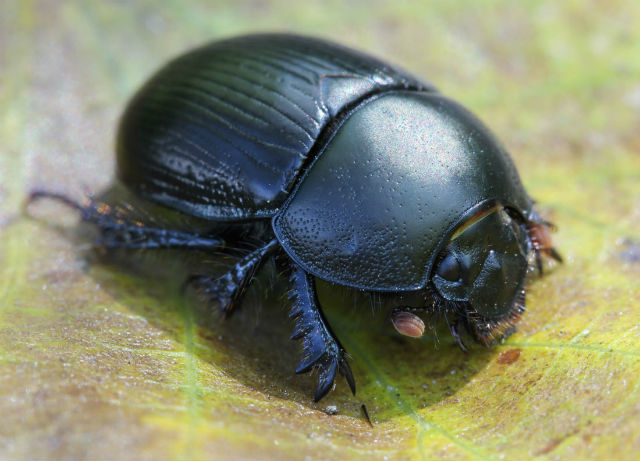 As their name implies, Earth-Boring Scarab Beetles dig burrows into the ground, sometimes up to 8 feet deep. An egg is laid at the end of each long tunnel and food is left there. When the egg hatches a grub (the beetle's version of a caterpillar) emerges. The food left for the grub is consumed and it eventually pupates before transforming into an adult beetle.
Adults Earth-Boring Scarab Beetles eat dung, hummus and rotting plant matter. They are commonly found in compost heaps and around manure piles. This is one of the last beetle species that can be seen in the Fall. While the Earth-Boring Scarab Beetle's diet seems somewhat unsavory to people, the consumption of the nutrients left in that food source allows valuable resources to return to the food chain when the beetle itself is consumed by a predator.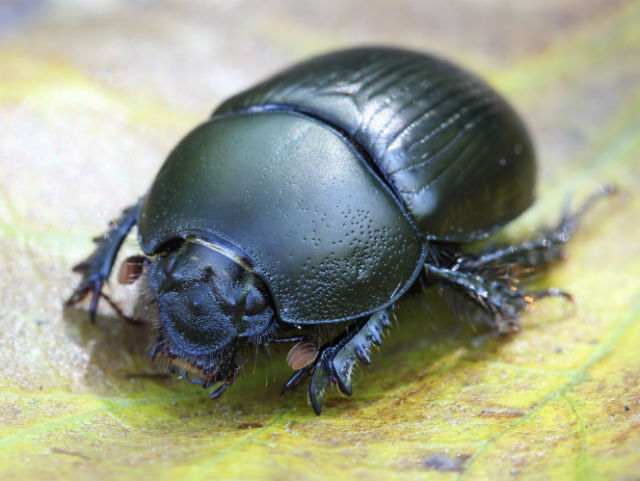 It's nature's way to recycle and reuse vitamins and minerals.