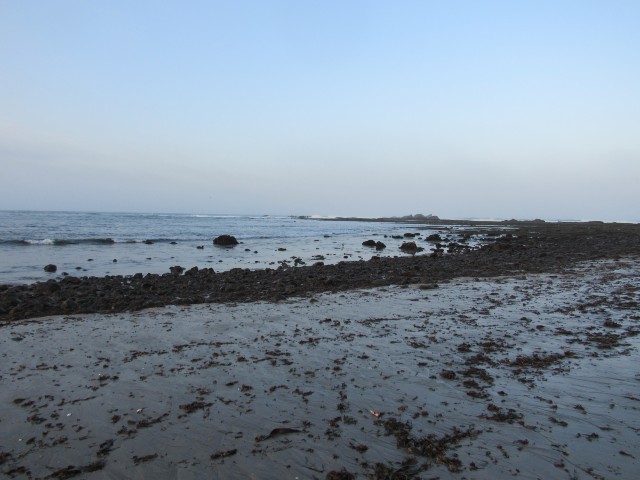 This is a bird that resides in my home state of Ohio, but I see it more often when on out-of-state travels. I most recently saw one while visiting California. They live in fresh, salt, and brackish wetlands and are the most widespread heron in the world. They can be found in a wide variety of habitats, including marshes, rivers, ponds, mangrove swamps, tidal flats and canals.
Black-crowned Night Herons are stocky birds compared to many of their long-limbed heron relatives. They usually forage by standing still or walking slowly at edge of shallow water. They hunt mostly from late evening through the night. Though their main diet is fish, they also eat squid, crustaceans, aquatic insects, frogs, snakes, clams, mussels, rodents and carrion.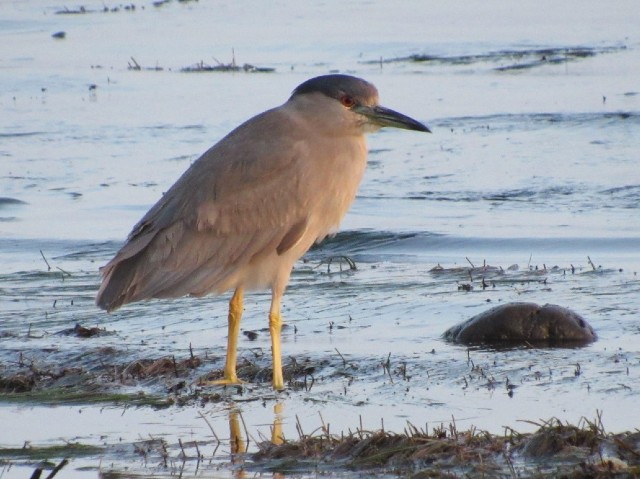 Adults have a black crown and back with the remainder of their body white or grey. They have red eyes and short yellow legs. Immature birds (like this one that I saw in Nevada) have dull grey-brown plumage on their heads, wings, and backs, with numerous pale spots. Their underparts are paler and streaked with brown. Young birds have orange eyes and dull yellowish-green legs.
Black-crowned Night-Herons nest in groups that often include other species, including herons, egrets and ibises. A breeding Black-crowned Night-Heron will brood any chick that is placed in its nest. They apparently don't distinguish between their own offspring and nestlings from other parents. At the age of four weeks, the young begin to climb about around the nest.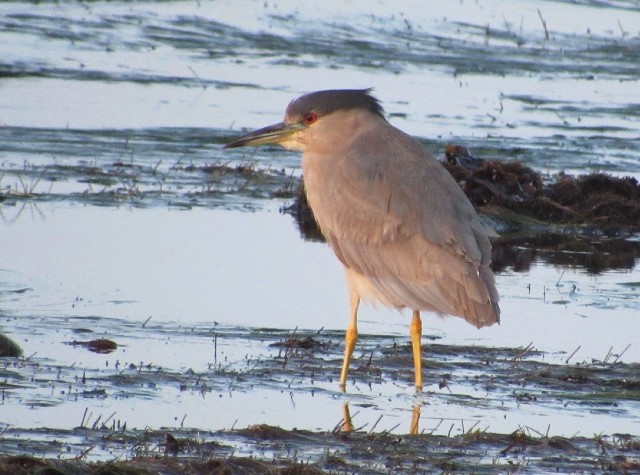 This species are among the seven types of herons observed to engage in bait fishing; luring or distracting fish by tossing edible or inedible buoyant objects into water within their striking range – a rare example of tool use among birds.