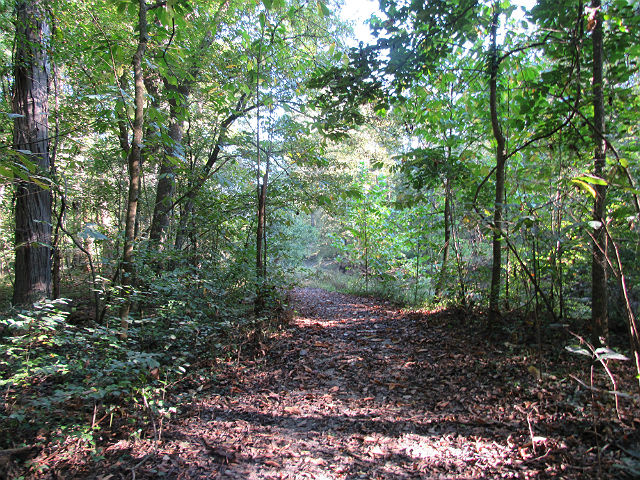 When lifting rocks in southern Illinois in search of small snakes and salamanders, I found this awesome insect.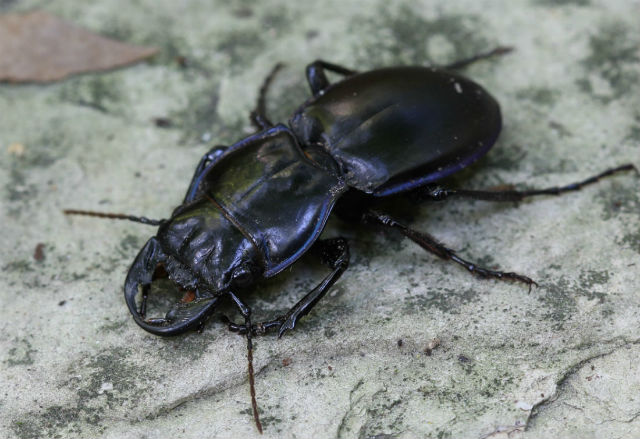 The Blue-margined Ground Beetle is large, extra-robust, flightless, and features a huge head and jaws. It typically runs about under or on the leaf litter in forests.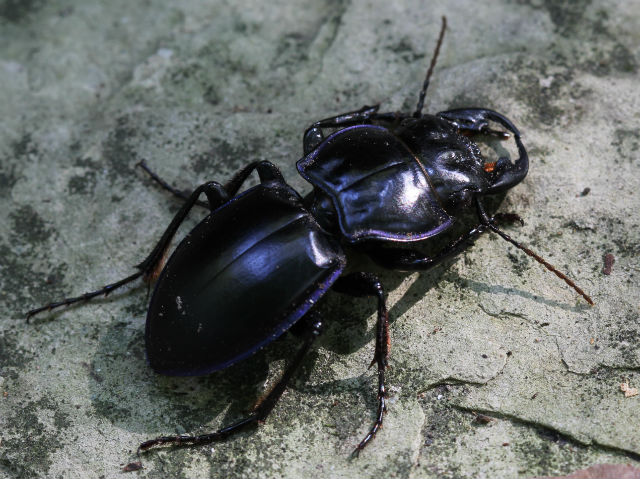 This insect is about an inch long and gets its common name from the smooth, blue border around its outer edges. Its large mandibles are said to deliver a painful bite and as an added defense measure, it can release a foul-smelling liquid if threatened.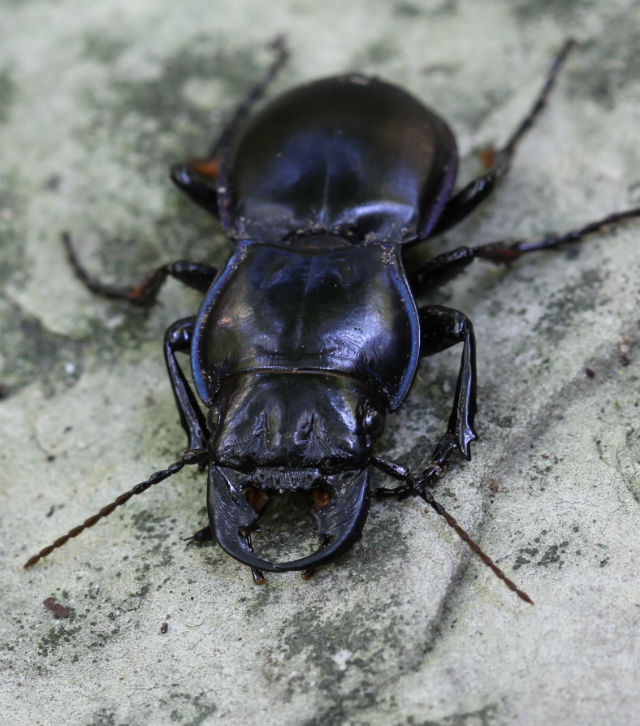 Both the larva and adult Blue-margined Ground Beetles are active predators, mainly feeding on other insects, particularly caterpillars.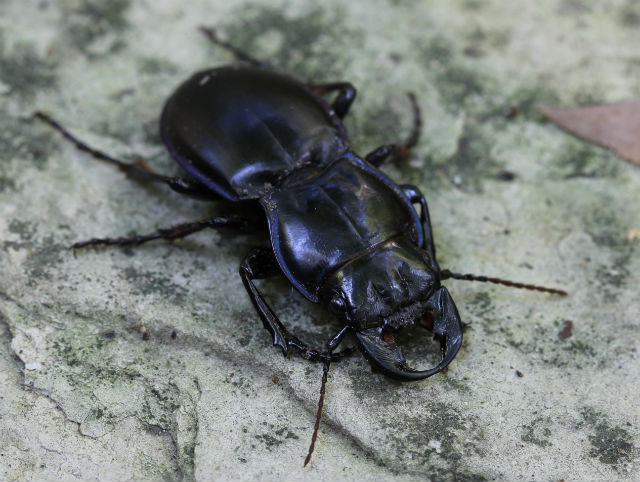 This is one neat looking insect that I haven't seen for several years – it was nice to come across one while visiting the Land of Lincoln.