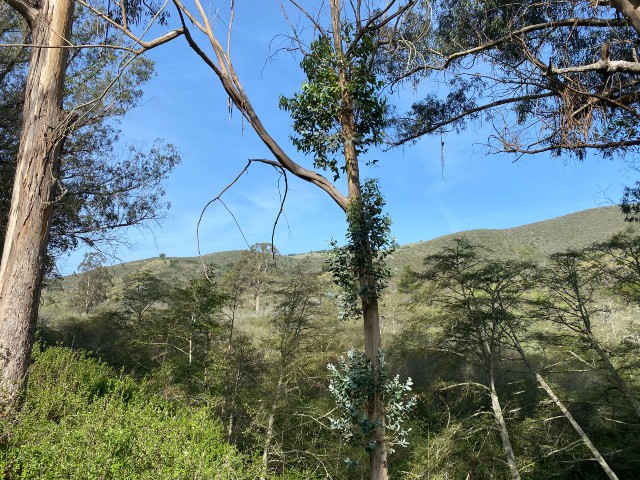 While hiking along a woodland creek, I noticed this California species of spring-flowering perennial plant. It is found in the Pacific Coast Ranges and in the Sierra Nevada Foothills.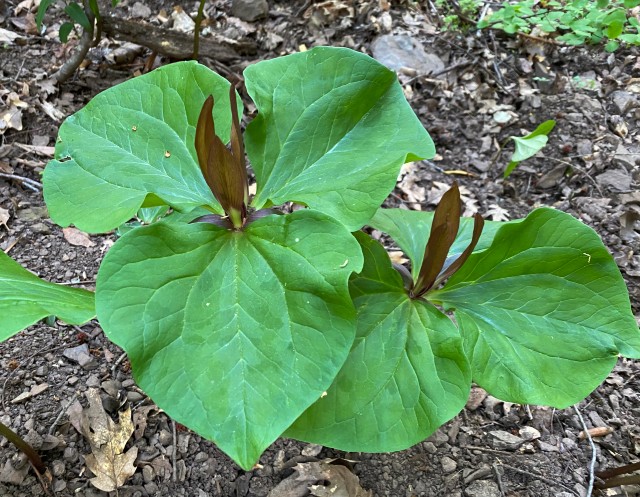 Giant Wakerobin's large, showy, solitary, three-parted flowers rise directly out of the leaves; its flower color is variable, but is most often dark red to white. Its leaves, which are up to 6 inches long and 5 inches wide, are in whorls of three and often mottled with dark blotches.
It prefers a shady habitat and is clump-forming, growing to 12 to 18 inches tall. The plant often seen in wooded or streamside situations (or both). It is a classic Spring wildflower, in that it blooms from Spring until early Summer, when there are very few leaves on trees, allowing it to get the light that it needs.
Trilliums use a strategy called myrmecochory for seed dispersal. A white, fleshy appendage on the seed tip is a nutrient-rich food packet that attracts ants. Ants carry seeds to their colony up to one mile away, feed the packet to their larvae, and discard the seeds, effectively planting them.
Not only is it an interesting plant, Giant Wakerobin is an incredible beauty and a welcome sign of Spring.