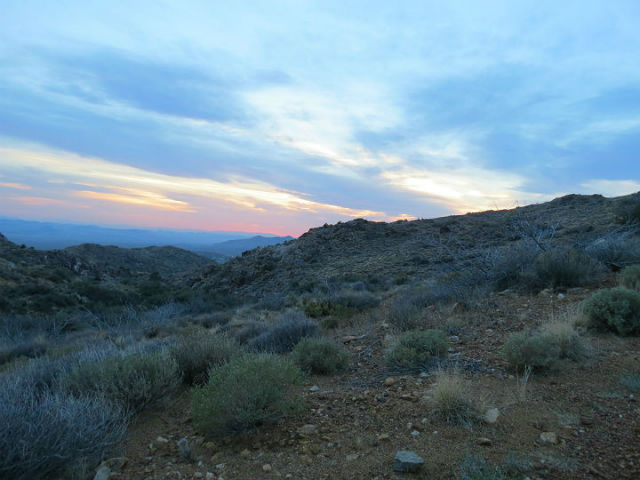 After making quite a few trips to the Mojave Desert, I finally came across my first wild tarantulas. This species has a limited distribution in the deserts of the southwestern United States and adjacent parts of Mexico, but can be common within its range.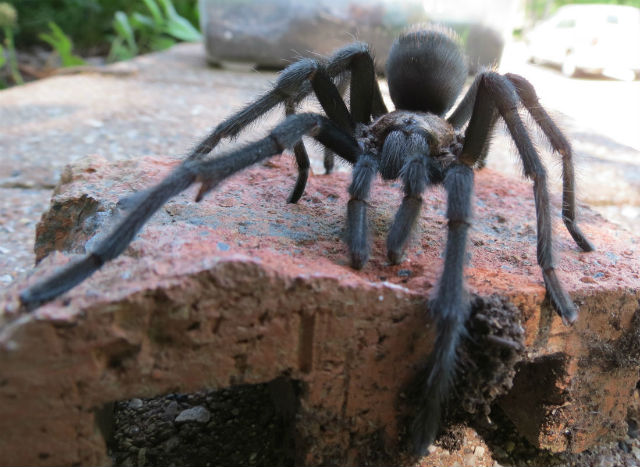 Tarantulas rarely venture far from their burrows unless it is mating season. In Winter they plug their burrows with soil, rocks and silk to survive in a relatively inactive state. During this time they live off stored fat reserves.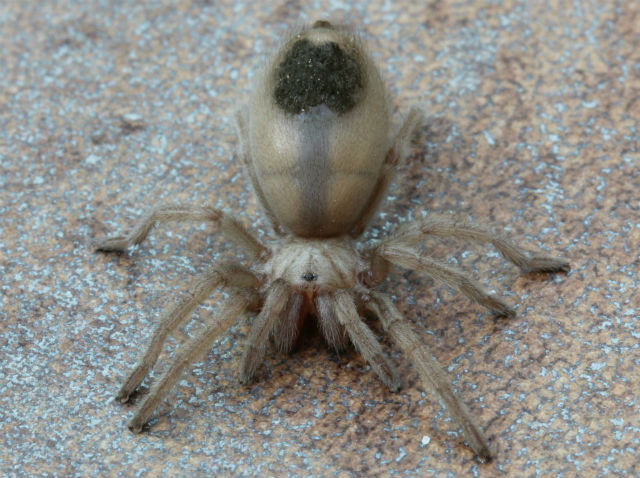 Soft blond hair covers female Arizona Blond Tarantulas, while males are typically black. Female tarantulas have larger, stockier bodies than males. Living as long as 25 years, female tarantulas live twice as long as males. Males mate only once and die shortly afterwards.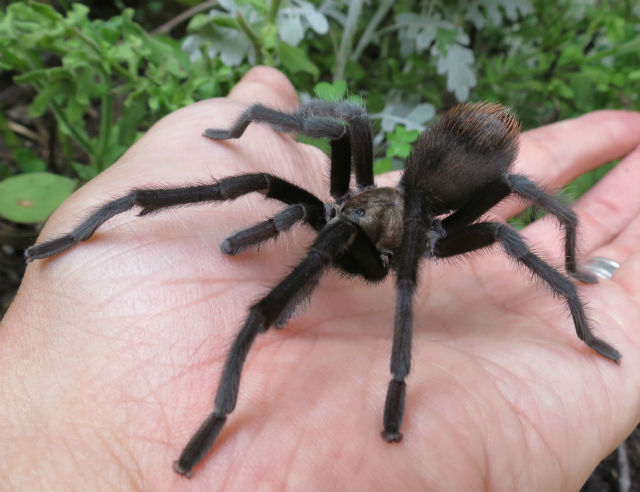 Tarantulas have an interesting defensive capability in addition to their bite. Some of the hairs on the top of the abdomen are tipped with backward pointing barbs. If a tarantula is threatened, it uses its legs to flick these hairs at its attacker. Once these hairs are embedded, they are irritating and very difficult to remove.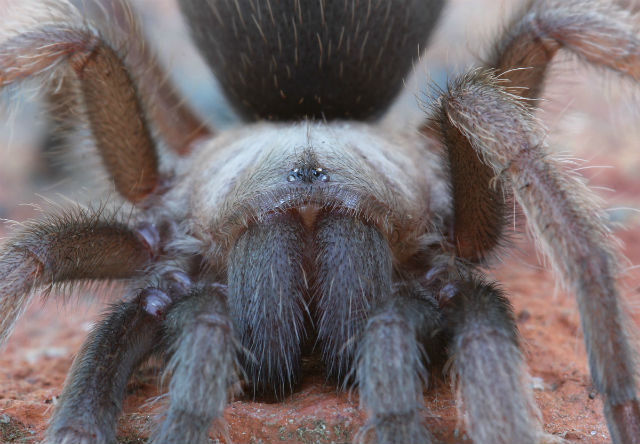 Arizona Blond Tarantulas burrow 8 to 12 inches into the desert ground, line the burrow with silk webbing, and call it home. The silk webbing helps to prevent their burrow from caving in.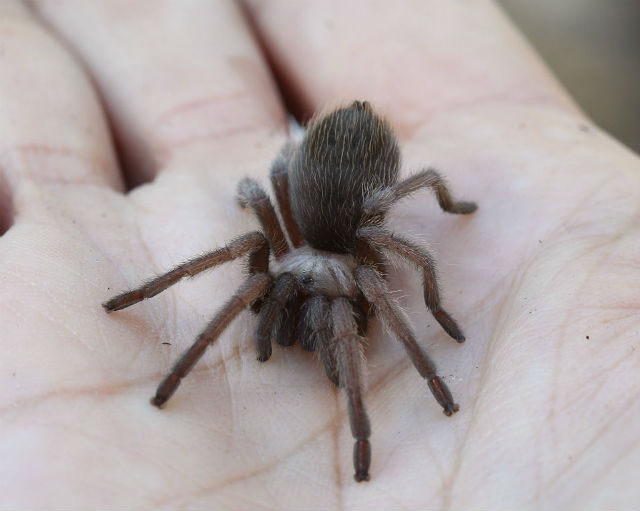 These nocturnal hunters have a diet consisting mostly of grasshoppers, beetles, caterpillars, other small spiders and even small lizards, snakes and frogs. They rely on ambush and pursuit to catch their prey, which they subdue with a bite from their fangs.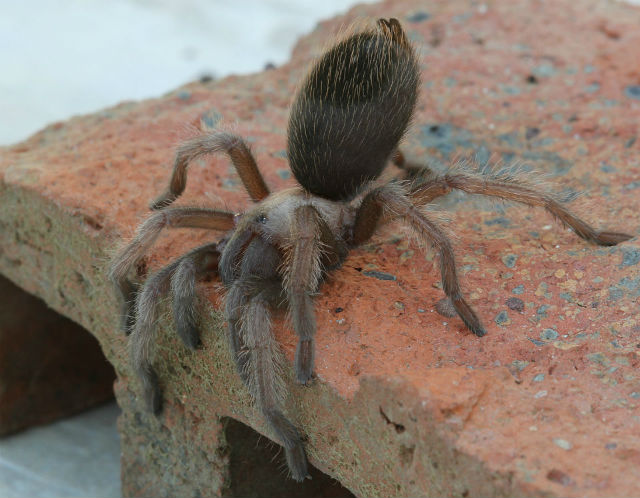 This is an awesome arachnid and it was thrilling to find my first examples of it in the wild.