This is a common and easily observed mammal that I saw a lot of on my last visit to California. The squirrel's upper parts are mottled, with the fur containing a mixture of gray, light brown and dusky colors.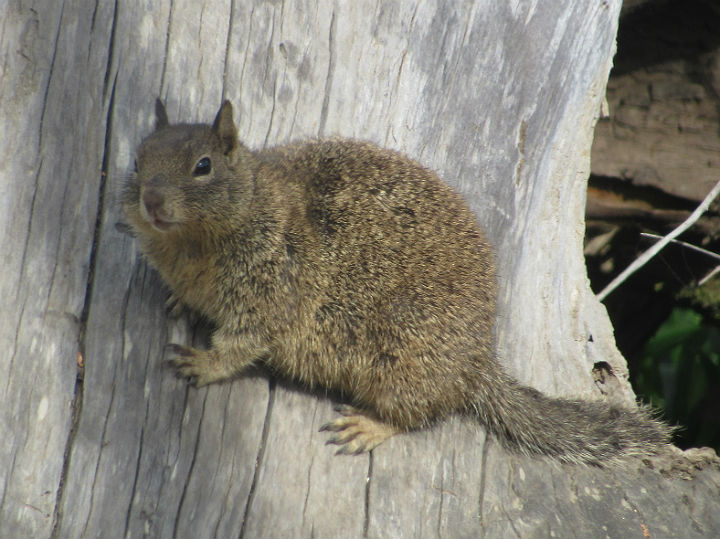 Unlike squirrels from my home state of Ohio, California Ground Squirrels live in burrows which they excavate themselves. Some burrows are occupied communally, but each individual squirrel has its own entrance.
Their diet is is primarily seed-based, including barley, oats, and acorns. They eat eggs, insects, roots, tubers, seeds, grains, nuts and fruit. California Ground Squirrels have cheek pouches which allow them to collect more food than would otherwise be possible in one sitting. Like Ohio squirrels, they collect and store food for future use.
Much research has been done on the interactions, both behavioral and biochemical, between Northern Pacific Rattlesnakes and California Ground Squirrels. Adult squirrels are largely resistant to the rattlesnakes' venom and exhibit interesting behaviors such as tail-flagging and pushing grass at the snake when they encounter one.
These interesting creatures have several calls and are fun to watch. They create habitat for other animals, such as rodents and snakes, which occupy empty burrows.