I often see this large mammal while visiting California. It is part of a group known as Mule Deer and is indigenous to western North America; Mule Deer are named for their ears, which are large like those of the Mule. They have excellent hearing and eyesight that warns them of approaching dangers.
Mule Deer are among the most beloved and iconic wildlife of the American West. They are distributed throughout western North America from the coastal islands of Alaska, down the West Coast to southern Baja Mexico.
These animals live in a broad range of habitats such as forests, prairies, plain, deserts and brushlands. Mountain populations migrate to higher elevation in warmer months, looking for nutrient-rich new-grown grasses, twigs, and shrubs. I see them most often in open grasslands and forest edge ecosystems.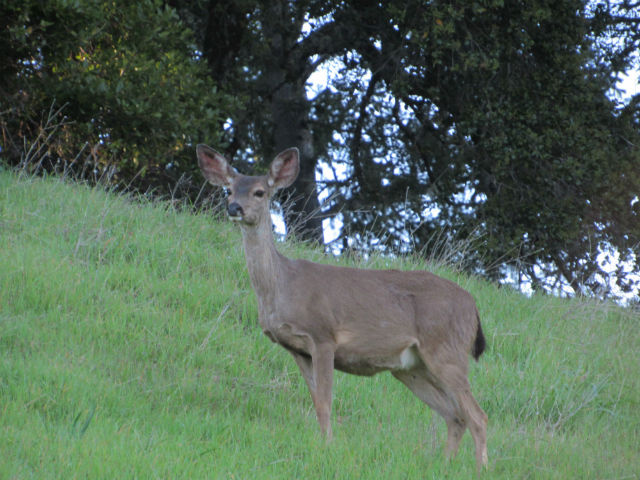 Columbian Black-tailed Deer are most active in the morning and evening, spending most of the daylight hours bedded down under cover where they are hidden from predators. Mule deer are primarily browsers, with a majority of their diet comprised of forbs (weeds) and browse (leaves and twigs of woody shrubs).
Like all deer species, they are ruminants which means their stomach has four chambers to help them better digest the food they eat. Although capable of running, mule deer are often seen stotting (also called pronking), in which they spring into the air, lifting all four feet off the ground simultaneously.
Each Spring, a buck's antlers start to regrow almost immediately after the old antlers are shed. Shedding typically takes place in mid-February. Here's a buck sporting new antlers that I saw at Point Reyes National Seashore last month. As the antlers grow, they are covered with velvet, a layer of skin rich with blood vessels and nerves that nourish the bony antlers.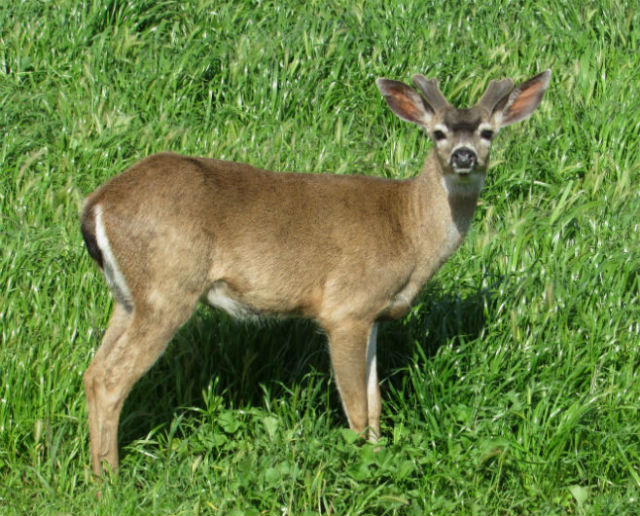 Coming from an area where White-tailed Deer are common, it's neat to see their Back-tailed counterpart when visting the West.