Ensatinas belong to a family known as Lungless Salamanders. Oxygen and carbon dioxide exchange occurs through their moist skin.
Adults can reach an overall length of about 6 inches, but are usually smaller. There are seven subspecies, all of which can be found in California.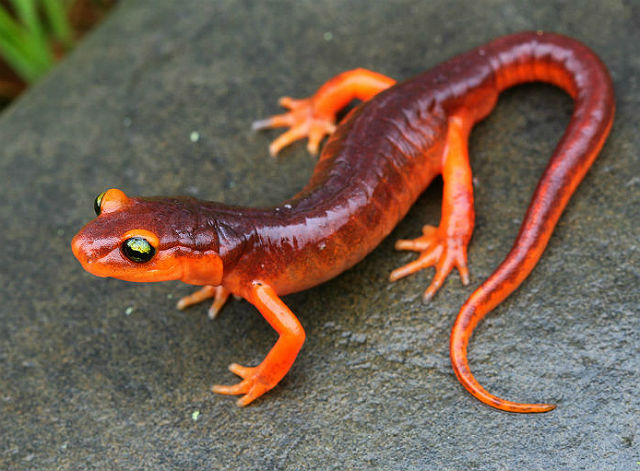 Their main habitat is forested areas, where they seek seclusion beneath fallen trees and rocks. During cool, cloudy, moist, rainy or damp, foggy days, these little amphibians often are out and about during daylight hours.
One distinct characteristic of Ensantinas is constriction at the base of the tail. If severely stressed, either by environmental factors or a predator, the salamander discards its tail at the point of this constriction.
This species is also known to secrete milky alkaline toxins from glands in the tail which are extremely distasteful and irritable to most predators. Like most salamanders, they eat a wide variety of invertebrates.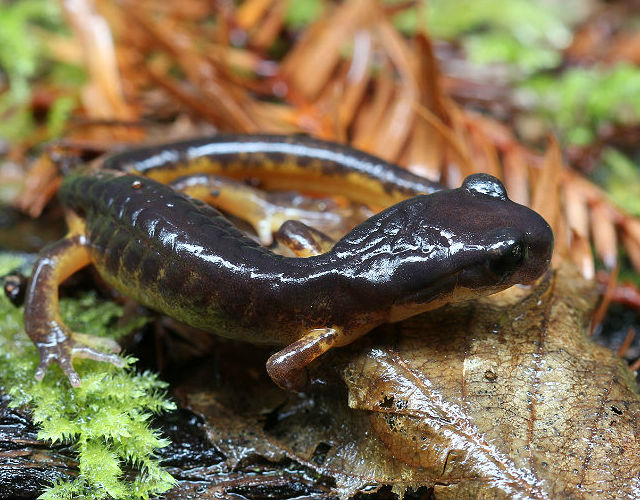 There is a lot of variety in coloration, but almost all have orange or yellow coloring on the tops of their legs. Ensatinas also appear to have over-sized heads with large, expressive eyes.
It's always a pleasure to come across one of these cool creatures in the field, and I found a few on my last visit to California.