Remember the post of my female Northern Pine Snake laying eggs at the beginning of June? Well her eggs started hatching a couple of days ago. This one was the first one out.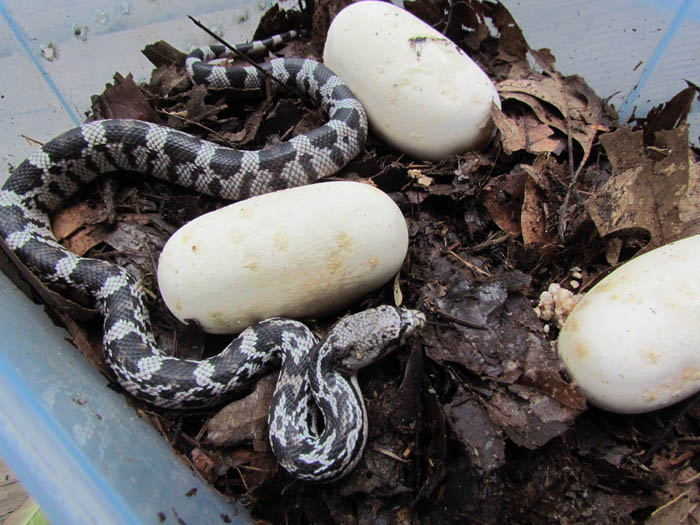 Pine Snake eggs usually take about 65 days to hatch, depending on the temperature.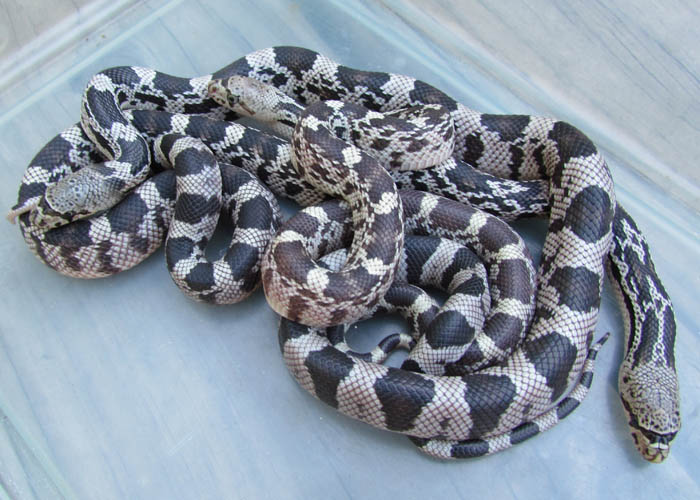 Young pines are completely independent of their parents and can hiss, strike, catch food and constrict right after hatching.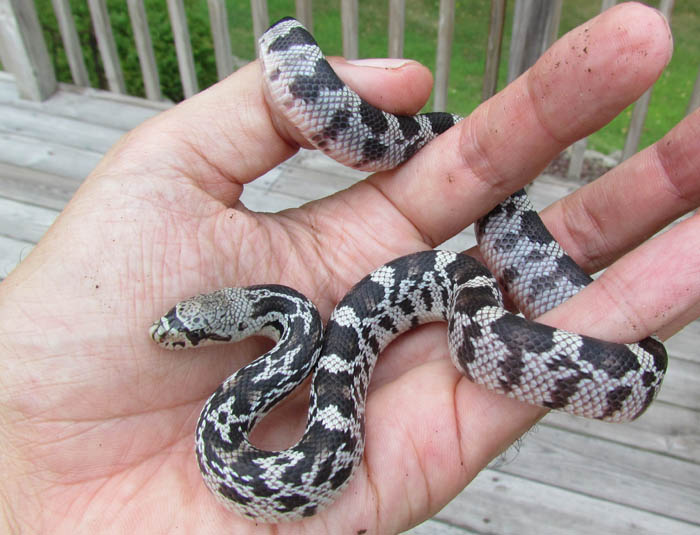 They can be surprisingly big babies, often around 18 inches in length.