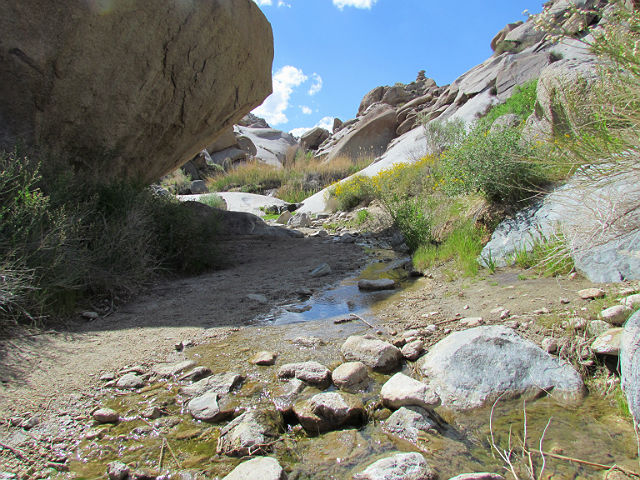 While hiking in the Mojave Desert, I sometimes come across this fine creature in the vicinity of cattle watering troughs or natural springs where there is green plant life in the surrounding area.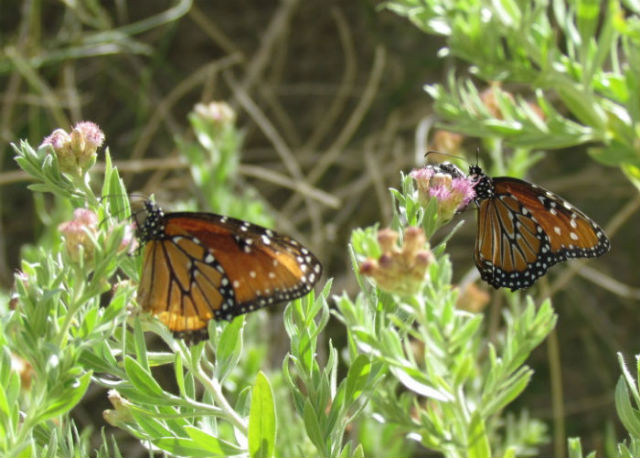 This insect is part of the subfamily Danainae, known as the Milkweed Butterfly Group. It is a close relative to the Monarch Butterfly, though it tends to be more chestnut in color, rather than orange. It is also more solidly colored and only faintly veined.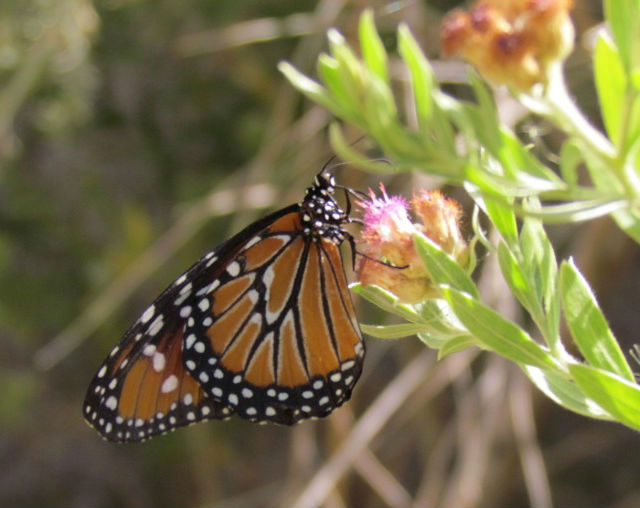 Like those of Monarchs, the caterpillars of Queens feed on several different species of poisonous milkweed. The caterpillars acquire the milkweed toxins, and as a result both they and the adult butterflies are rather poisonous.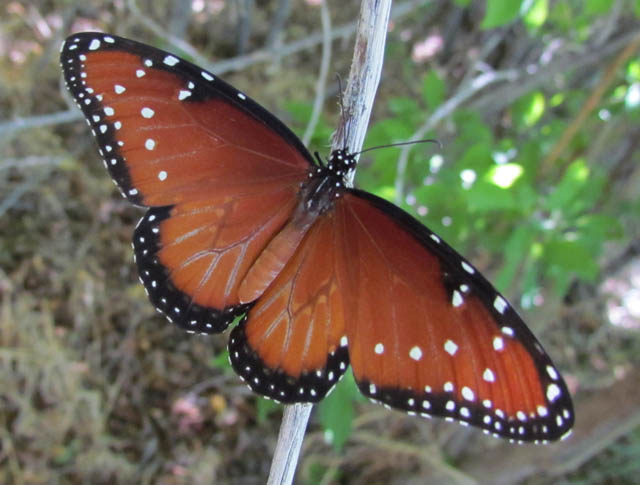 Birds will avoid these orange (or rust), black and white butterflies and any other butterflies with similar markings like the deceptive, non-poisonous Viceroy.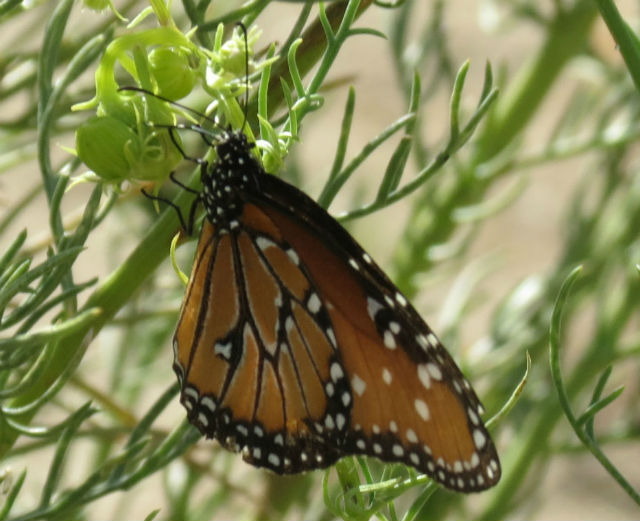 Queens have a wingspan of almost four inches and can be found in open, sunny areas including fields, deserts, roadsides, pastures, dunes, washes and waterways in the southern United States.